Catching Up
by
Weston Cutter
I loved this book, not least because I, like a significant minority, have trouble sleeping. Randall's got real trouble sleeping (waking up in pain + not in his bed), and his troubles lead him to researching and writing this book which is, as far as I know, the easiest-entry and best primer on sleep that exists. There's all sorts of fascinating info spilling from this thing—like the fact that, in pre-modern-times (meaning: pre-industrial-revolution), humans slept in two phases each night, with like 60-90 minutes of awake quiet time in the dark in the dead of night, or the fascinating and disturbing stories about folks who unintentionally do very consequential things in their sleep (inflicting physical harm or sexual aggression the two obv biggies)—but ultimately the book's greatest offering of something like comfort—and it's thin comfort, sure, but regardless—about the act of sleep itself: nobody fully understands it. Seriously. Randall cops at the start to writing this book because nobody else has yet. Sleep, like memory, is a rich and under-understood aspect of being alive, and if nothing else the book'll make you thankful that you're alive at present, simply for the fact that, in all likelihood, these facets of existence'll be much more thoroughly understood in the coming decades. Signing off with the obvious joke: this book won't put you to sleep! (thanks, I'll be here all week).
Things That Are by Amy Leach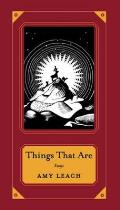 Just get and read this book. Start with her essay in the latest Five Dials if you want. I don't know when I was last this undone by nonfiction. I don't even know. "Sometimes ostriches start twirling, or running in circles on the sand. To what purpose do they twirl? Who can twig the intricated soul of the pirouetting bird?" Say it again: Who can twig the intricated soul of the pirouetting bird? This collection's stuffed with such sentences and sentiment: you're being led through a fascinating natural world that is the one you're living in but is in all likelihood not the one you're noticing, day after day. There's an innocence to Leach's curiousity…scratch that, that makes it sound like she's dim or childish. Maybe this: Leach's willing to risk something like plainness in her attempt to get at the radder, realer, stranger world that's right there anyway, sitting there within and among the world that lots of us might consider plain. Because who really gives two shits about birds and frogs anyway? And then you read an essay by Leach and go: oh, right. I do.
Inferno, by: Dante Alghieri, drawings by Henrik Drescher, translated by Mary Jo Bang.
I'd never read the thing before, so don't look to this review for backup re: this version's fidelity or anything. It's a gorgeous book + readable as all get-out: I'm not sure if that's because I dig Bang and believe in her and am therefore much more inclined to follow her wherever she's going, or what all's going on. If you haven't read this book, if you haven't a copy in the house, get this one.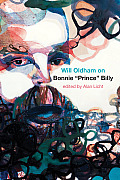 Will Oldham on Bonnie "Prince" Billy ed by Alan Licht; The Man Who Sold the World: David Bowie and the 1970′s by Peter Doggett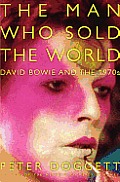 I was trying to decide, reading each of these books, if they'd be remotely of interest to folks who couldn't pull up either artist's work, mentally, and be able to go through it while reading the book. The first book, on Will Oldham and his various personas and musics, is a long interview, and fascinating for all sort of reasons. The Bowie book, however, is a song-by-song look at the man's output from '69-80, which is, honestly, a pretty magnificent structural device—one tracks Bowie's growth and change, while also tracking significant shifts and changes in the world/culture—both the large one and the musical one—merely through Bowie's reactions. It's a good, good book–Doggett's writing is shockingly strong; I'll now read him writing about *anything*–and its structure should be, I'd argue, used as a model for future books about such protean and multivalent folks like Bowie (and, honestly, Will Oldham), and I've decided, finally, on a hesitant no: you don't need to know Bowie's or Oldham's stuff to read these books, but you sure better be prepared for some YouTubing or downloading of each artist's output during and after your read. For real.