Catch-Up
by
Weston Cutter
So, having been apparently even more lazy* than I'd realized, I've been missing mentioning some books, all of which are good, some of which are below now in shorter reviews (part of this I'll totally blame on still blogging for the Kenyon Review, which blogging's seen recent stuff considering: some of the DFWallace books that've come out this year, a pair of music biographies [Springsteen and Freddie Mercury, both great, both radically different], an interview with the fantastic Alix Ohlin [whose new collection Signs and Wonders is just great, great short fiction, just tremendously good], something on political books and changing one's mind, in this case regarding Gail Collins's not quite [to me] successful As Texas Goes…, an interview with Jess Walter [author of the dynamite Beautiful Ruins], and an interview with Jensen Beach, author of the recently released For Out of the Heart Proceed). Regardless: that's all elsewhere. Here's here. Here are some brief reviews of books you should've been hipped to, and hopefully already have.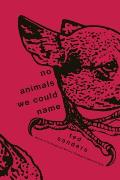 No Animals We Could Name by Ted Sanders. This thing's just a monster of a book—stories as varied and divergent and bristly as one could imagine—the first story, "Obit," with its perfect function-following form typography is worth the price of admission on its own, plus there's "Airbag" parts 1-3, each trying to wrestle with a single event, to say nothing of little (seemingly) tossed-off stuff like "Deer in the Road," which creeps and induces shivers the likes of which you mayn't've felt since Wallace's "Good Old Neon." This is a hard, striking, quicksilvery book, something richer than most of us (I'm guessing) will realize even after we've made our way through it—the thing's gonna be sitting on your shelf seething for years. Or at least it will be mine.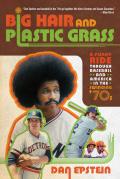 Big Hair and Plastic Grass by Dan Epstein. The subtitle's A Funky Ride Through Baseball and America in the Swinging 70′s, and I'll admit that I was and am termpermentally into this book because my beloved Twins played in the Metrodome, one of the Plastic-grassed venues covered in Eptstein's account. With each chapter covering a single year of that insane decade, the book's exactly the tonic one needs when reading stuff like, say, any of the thick august tomes regarding 1968 in all its halcyon glory (or whatever): this is baseball writing with a healthy tilt toward the style of the day and game, not just the substance. It's a hell of a read, and, on finishing it, one needs little imagination to consider why football and Nascar had such meteoric rises once ESPN went on the air—baseball was crazy for a long ass time.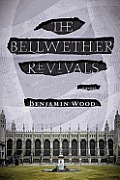 The Bellwether Revivals by Benjamin Wood. This was a book that snuck up on me in ways I wasn't expecting: the thing starts with well-written scenes of young people meeting, and the reader (this reader) immediately thinks: I've seen this. Wood even seems like he knows that, like he knows you've seen it. I should here mention that it's set in Oxford, and there are questions of class, and the love story's undone/impeded/influenced by a beloved's aggresively egotistical sibling. It's a very strong book in the sense that, once in, you want to go all the way through, though I will say it didn't knock my socks off the way it has some other folks (though also worth noting: I've read neither Brideshead Revisited nor Secret History).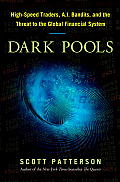 Dark Pools by Scott Patterson. Just read the f'ing thing, and read Patterson's The Quants while you're at it. Look, folks like Patterson are hard to come by, and necessary: he's Michael Lewis with a page-turner's blood and pacing. Imagine reading, say, Michael Connelly being 100% factual and writing about Wall Street and darker aspects of the financial system than you want to really know about. That's Dark Pools. Again: just read the f'ing thing.
*=everyone caught that the announcement for the Car Talk guys' retirement was titled Time to Get Even Lazier? Amazing.